The 1980s were a decade where bigger was definitely better. Everything from the music to the popular hair styles were wild and over the top. In the decades that followed the laid back ideology of the 1970s hippies, music took a turn towards excess. The lead guitarist famed for big rock band Bon Jovi, Richie Sambora mullet hair styles took his fame to a new level.
By the mid eighties every young boy wanted to sport a hair style just like their rock idols. Perms and aerosol cans of hairspray made every wild hair style within reach. As the concept of men with mullet hair styles revolutionised, it was mainly the hair cut that made you an all-star.
A mullet is a hairstyle where the hair in the front and top of the head is cut shaggy and short and the back of the hair is grown long. The mullet is also best known for its unisex application, there was no gender discrimination when it was first introduced as the most trendy style of the eighties.
Today the mullet is considered to be a relic of the past party years. Not commonly worn in the nineties it is more a joke than a hair style now. In the decades of the twenty first century the mullet is most commonly referred to as a redneck or trucker hair cut. The youth of today are not savvy enough unlike their peers to truly appreciate the mullet let alone wear the dual purpose hairdo.
However, to this day the band Bon Jovi still performs all over the world with Sambora as the rocking lead guitarist. His fame, sex appeal and hair seem to be as big as ever.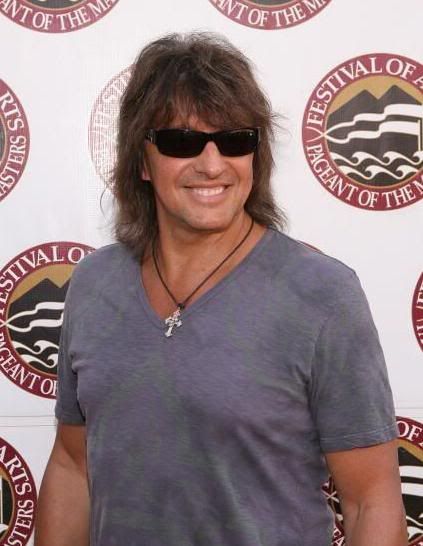 Samboras pictures are downloaded and set as screensavers and backgrounds for thousands of computer users every day. No one seems to mind the crazy hair style; it is almost as if the mullet is as much a part of our love for him as his amazing guitar solos. It takes a true icon to make a mullet look good. The hair style may be dated, but rock on Richie Sambora.